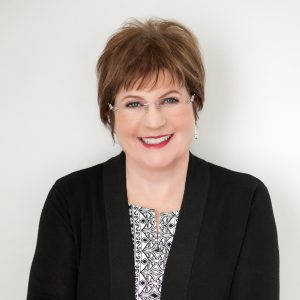 Presenter Biography
Emily Iland, M.A., is an award-winning author, advocate, film-maker, researcher and leader in the autism field. As the mother of a young man with ASD, she brings personal experience and insight to her professional roles. Emily developed the content for the Los Angeles Police Department's Autism Awareness training program that teaches the police how to interact with people with autism. Emily has personally trained more than 3,000 police and sheriffs, and was selected as a Subject Matter Expert to help create California Peace Officers Standards and Training (POST) Autism Awareness Training Video for law enforcement professionals across the state.
Ms. Iland also designed the content and activities and for the LAPD/Autism Society of Los Angeles' celebrated Mission Possible program. The first portion of Mission Possible involves training the police about autism. The next step is pairing officers with students with autism to learn safety skills from one another, develop relationships and build trust. Ms. Iland now brings a more feasible version of Mission Possible to communities across the country with Experience Autism® and BE SAFE.
Emily's new film, BE SAFE The Movie, uses video modeling to explicitly teach young adults with ASD and other disabilities how to interact safely with the police. The Companion Curriculum guide provides lessons, activities, materials and resources to so that parents and teachers can expand on the messages in the film. Emily is bilingual and presents trainings in English or Spanish across North and South America.
Emily is passionate about a two-sided solution for safety. She is inspired by personal experience as the mother of an adult son with autism, extensive involvement in the autism/disability community as an advocate and leader, and her relationships with thousands of police she has met in her trainings. She designed her programs to prevent tragedies and improve outcomes in encounters between police and those with special needs.
One heartbreaking story that fuels her passion is that of Ethan Saylor, a young man with Down Syndrome who died in an encounter with police. His mother Patti Saylor sums up the importance of programs like Experience Autism® and BE SAFE saying,
"When you know someone with a disability and have a relationship with that person, it changes your whole being and perspective. At the local level, we have a real opportunity to build relationships with our local law enforcement and public sector officials, the ones that are on the frontlines serving our communities… It doesn't take an act of Congress, federal or state mandate, or even money to make you realize that relationships are everything."
Download Emily Iland M.A. Curriculum Vitae