Mission Possible, San Antonio, Texas 2017-2018

"When you know someone with a disability and have a relationship with that person, it changes your whole being and perspective. At the local level, we have a real opportunity to build relationships with our local law enforcement and public sector officials, the ones that are on the frontlines serving our communities… It doesn't take an act of Congress, federal or state mandate, or even money to make you realize that relationships are everything."
Patti Saylor
We are delighted to work with AACOG and the San Antonio Community, who are leading the way to address all sides of safety equation
Our Experience Autism® team designed a multifaceted training for the Alamo Area Council of Governments in San Antonio, Texas. We delivered five different training events with these cutting-edge components:
First we created a custom training for the AACOG police academy called Intellectual & Developmental Disabilities: Recognition and Response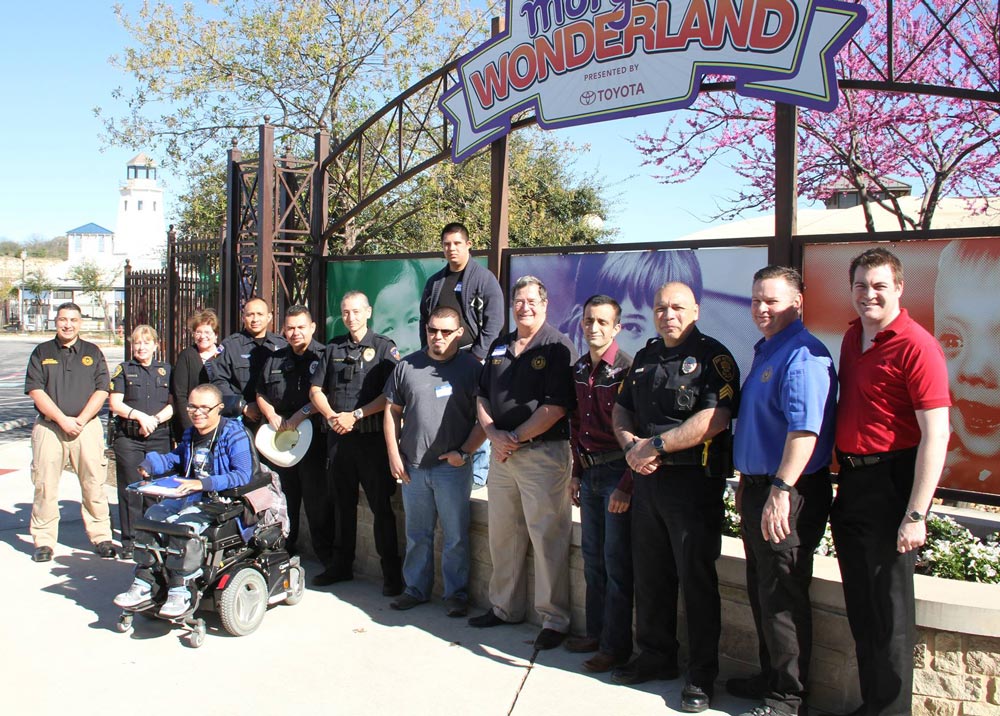 Timely: This training addresses a pressing need to improve information and relationships between police and the disability community. It incorporates the January 2017 Department of Justice recommendations to accommodate and serve individuals with disabilities.
Grassroots: We met with local leaders and organizations to prioritize the content to teach.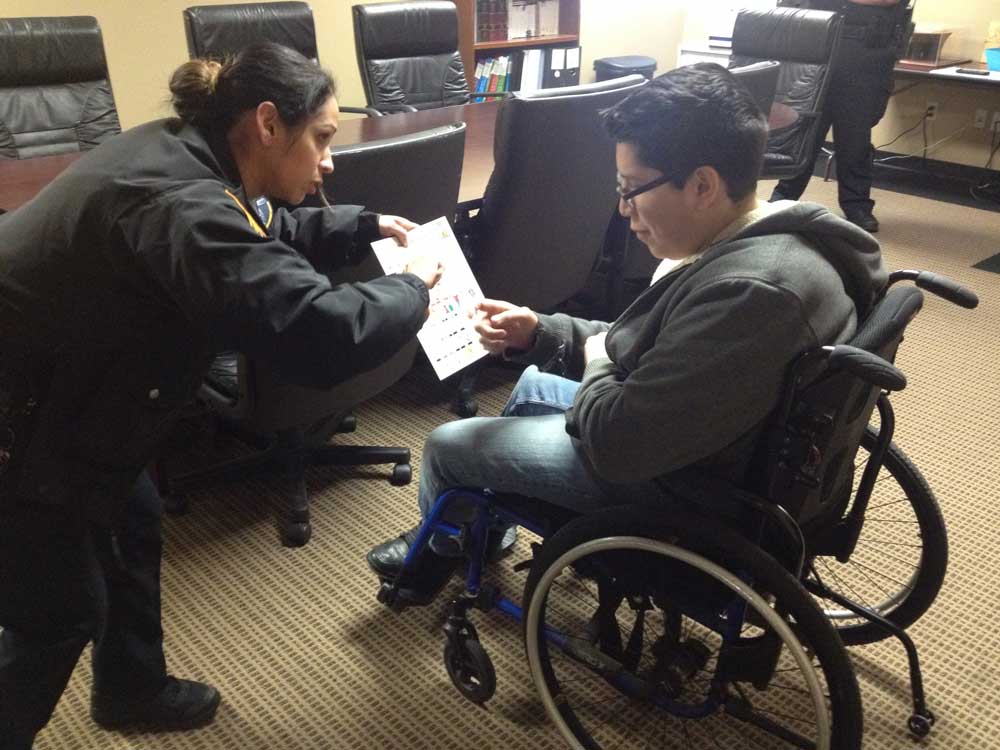 Inclusive: Five young adults with disabilities joined our training team. Officers got a chance to know them and try four different realistic live-practice scenarios.
Engaging: Our hands-on activities and role play scenarios helped officers gain perspective, empathy and skills
Mutual: After being trained, officers participated in an Interactive Screening of BE SAFE The Movie. They met and mentored local youth with autism and related conditions. They got to practice the skills and communication strategies they learned in the training.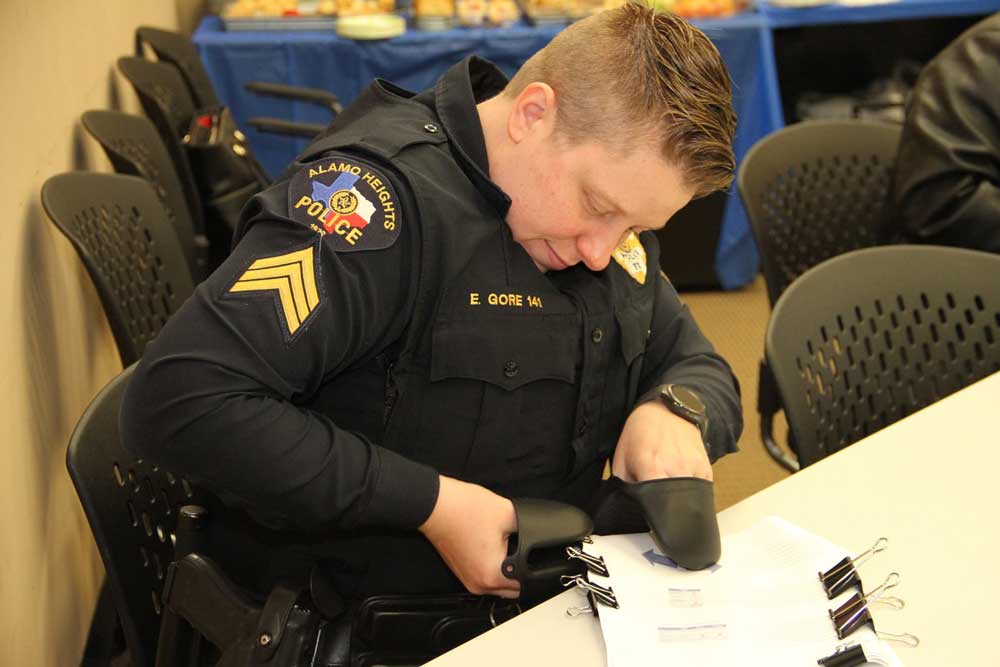 Memorable: No glassy eyes here. Officers said the training meant a lot to them and will change the way they do their job.
Replicable: We trained trainers from the AACOG Law Enforcement Academy to continue the training locally. We'll be back to support, expand and further customize this important work!
Model: Officers from ten different law enforcement agencies in Mexico came to observe our Interactive Screening of Be Safe the Movie. They loved what they saw, and told us they would love to bring our training to Mexico (we're ready, our materials are already available in Spanish!)
Update August 2018

We just trained local educators and service providers and local officers in a BE SAFE Certificate Course.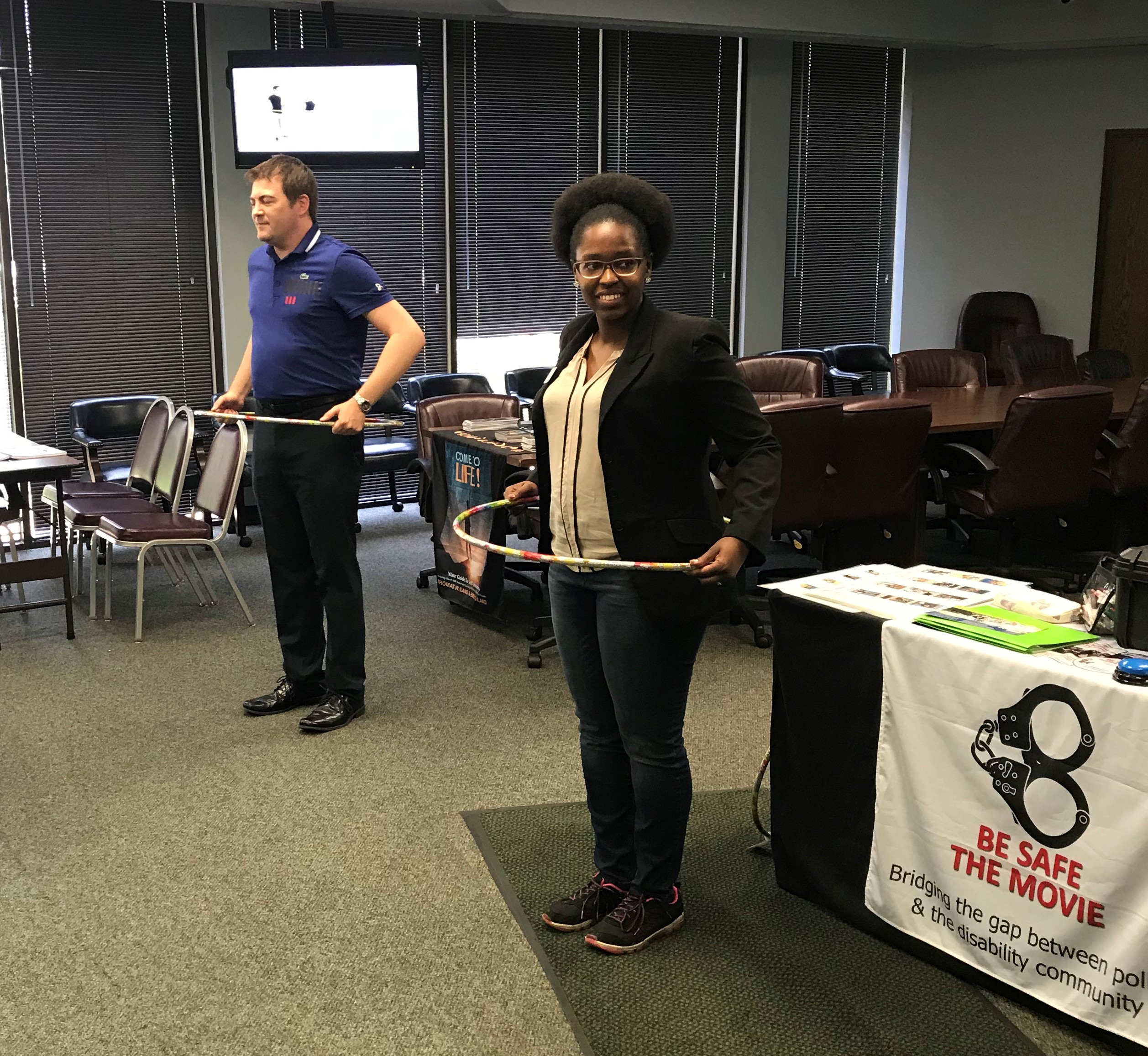 Participants leave with the information and tools they need to address the safety needs of diverse individuals with I/DD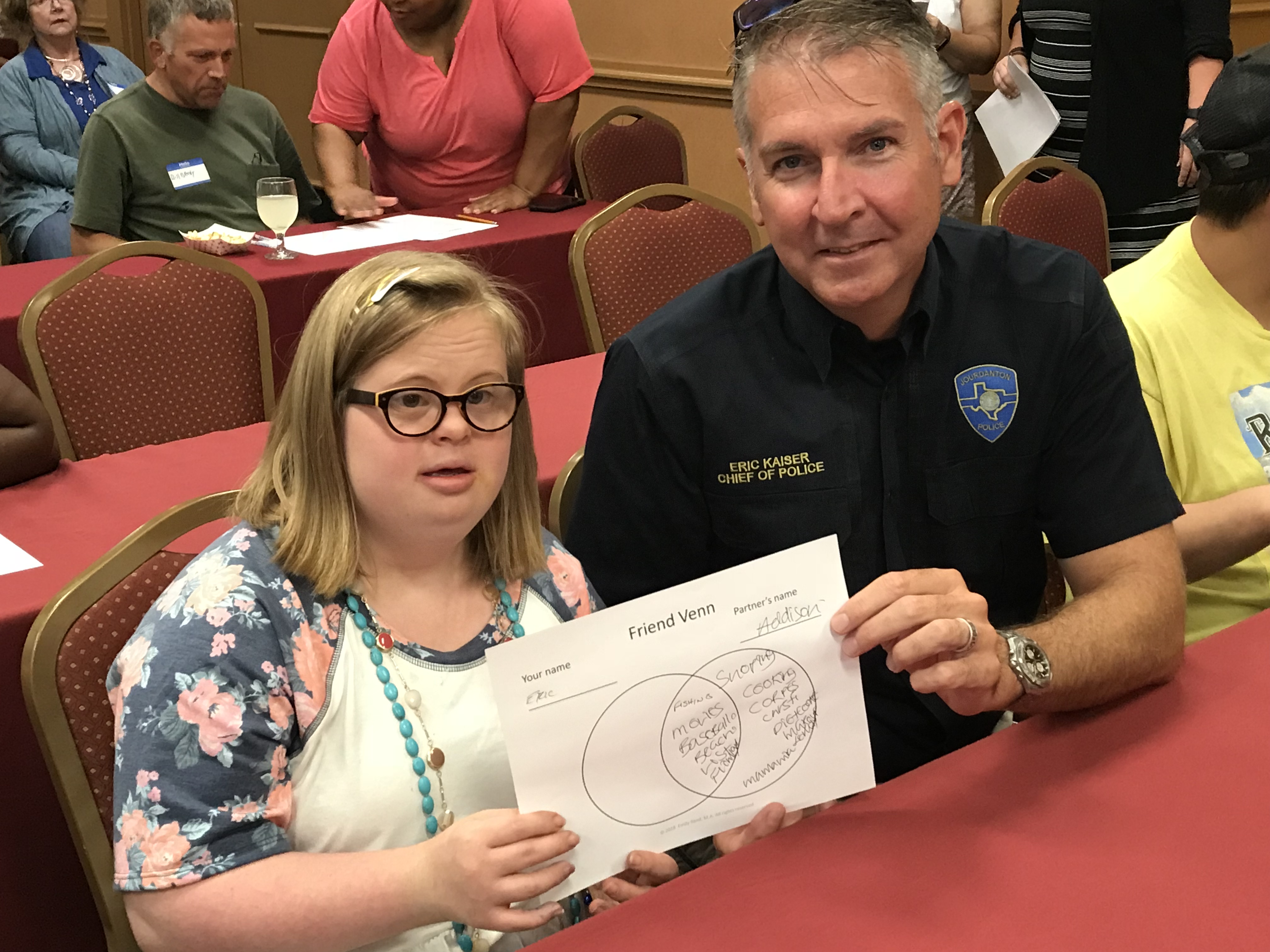 Finally, we brought together local police of all ranks and paired them up with youth and adults with I/DD for a BE SAFE Interactive Movie Screening, to get to know and learn from one another.
Certificate Course Participants who attended this event are authorized to do more of these events throughout the area.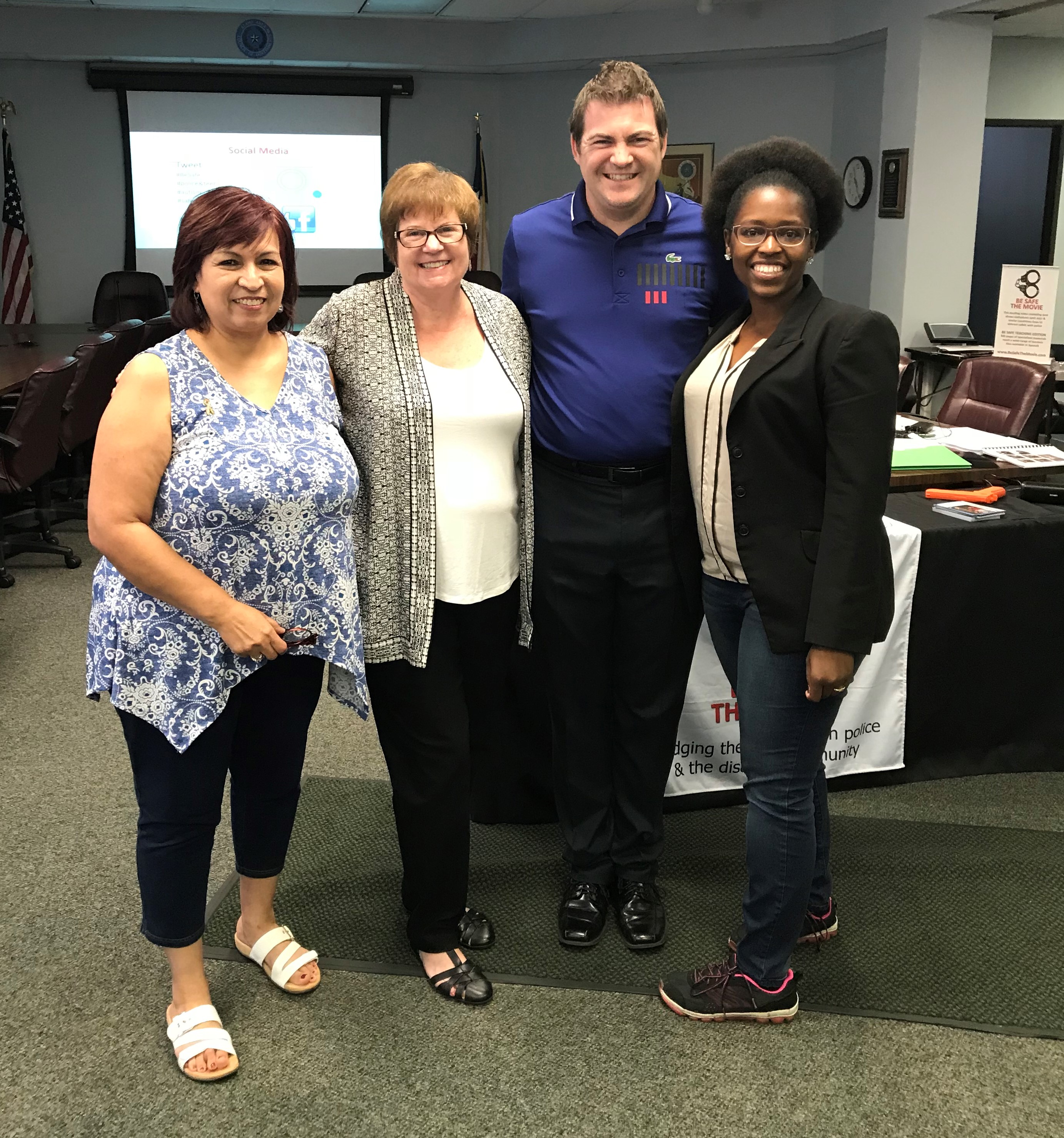 We've built capacity for the San Antonio community to continue to come together for years to come and Bridge the Gap between first responders and individuals with disabilities. Want to bring this model to your community? Contact us.